In Marcia Clark's most electrifying thriller yet, Los Angeles DA Rachel Knight investigates a diabolical high school massacre.
A Columbine-style massacre at a high school in the San Fernando Valley has left a community shaken to its core. Two students are identified as the killers. Both are dead, believed to have committed a mutual suicide. But in the aftermath of the shooting, as LA Special Trials prosecutor Rachel Knight and Detective Bailey Keller dig deeper, they realize that the pieces don't add up. Could it be that the two "killers" were themselves victims? And if so, does that mean that the real killers are still on the loose? When someone starts dropping clues that another horrific crime is in the works, Rachel and Bailey scramble desperately to profile their suspect and prevent another killing--before it's too late
Two gunmen enter a high school during a pep rally. Gleefully shooting up the school they leave a gruesome scene of murder and mayhem. Finally in the library they commit suicide in a Columbine copy-cat killing spree, or do they? Rachel Knight and Detective Bailey Keller get the call to investigate and make sure everything is as it should be. The only problem is, it isn't!
With many people dead or wondered and a city in panic. Rachel must decide just who is responsible for this mass killing. Every lead they investigate seems to turn into a dead end. Unfortunately all the clues were right in front of them to begin with. It is a race against time to find the ones responsible and bring them to justice before someone else dies.
This is the first book I have read by Marcia Clark in the Rachel Knight Series and I enjoyed it immensely. This book is stand alone, in which you do not have to read the other books first. First, the story intrigued me. I am sure everyone remembers where they were during the Columbine massacre. That is something that this country will never forget in which the gunmen seemed so normal until after the fact. Just like in this book it is an instance where no one saw it coming.
This book is a roller coaster that will take you on twist and turns until the very end. The only thing I did not like was the closure part. You always want someone brought to justice to pay for their crime but that is not always the case. I look forward to reading more books in this series.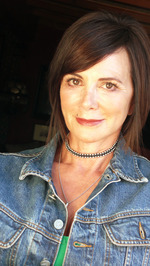 Marcia Clark is a former LA, California deputy district attorney, who was the lead prosecutor in the O.J. Simpson murder case. She wrote a bestselling nonfiction book about the trial, Without a Doubt, and is a frequent media commentator and columnist on legal issues. She lives in Los Angeles.