I received some pretty awesome books this week for review!
For fans of Stephen King and American Horror Story, a gruesome thriller suggested by the events of the Amityville Horror.
Inspired by a true-crime story of supernatural happenings and gory murders, Amity spans two generations and beyond to weave an overlapping, interconnected tale of terror, insanity, danger, and death.
I am thrilled to receive this book! I can't wait to read it!
Charlie should be packing her bags for college, but the life ahead of her isn't one she's certain she wants. Maybe that's what led her to sleep with a perfect stranger at the county fair. Finding out he was a carnie was like winning the bonus round of the world's worst game.
Blue grew up in the carnival, never staying anywhere long enough to call home. He never thought of himself as the type to seduce a local, let alone fall in love with one, but his impulsiveness got the better of him this time. He should go where the carnival takes him, but for the first time he's not sure if he wants to follow.
When he makes the decision to stick around, Charlie eagerly follows him down the rabbit hole; into a world with no regard for consequences or regret. Most of all, he shows her that home isn't a place, it's a feeling they can create and share. For a price. Because the higher the roller coaster goes, the faster it all comes crashing down.
In Marcia Clark's most electrifying thriller yet, Los Angeles DA Rachel Knight investigates a diabolical high school massacre.
A Columbine-style massacre at a high school in the San Fernando Valley has left a community shaken to its core. Two students are identified as the killers. Both are dead, believed to have committed a mutual suicide. But in the aftermath of the shooting, as LA Special Trials prosecutor Rachel Knight and Detective Bailey Keller dig deeper, they realize that the pieces don't add up. Could it be that the two "killers" were themselves victims? And if so, does that mean that the real killers are still on the loose? When someone starts dropping clues that another horrific crime is in the works, Rachel and Bailey scramble desperately to profile their suspect and prevent another killing--before it's too late.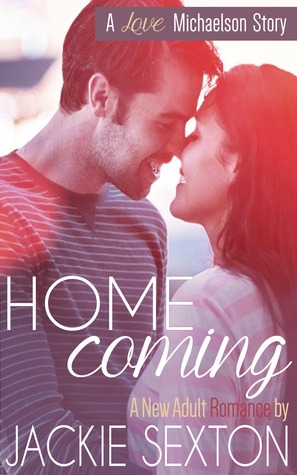 Ariane Michaelson is always the quiet girl in the room, the one that her kooky mother and three sisters lovingly call the wallflower. After graduating from college she finds it more than a little difficult to find the graphic design job of her dream...or any job, really. She's more than given up on painting, and a terrible run-in with her twin sister's fiancé makes each day harder to keep a life altering secret.
Liam Ashdown was just the moody small town nobody, with one friend and a busted pickup—until he moved to LA. Spotted by famous actor and producer Michael Jennings during a late night shift at the bar, Liam is transformed seemingly overnight into Tinsel Town's hottest bad boy. The life Liam once knew is turned upside down with models and mayhem...and there isn't much down time in-between.
The only thing that keeps him sane is the paintings. Beautiful ocean portraits that remind him of home, painted years ago by some friend of a friend.
What he wouldn't give to know her. To tell her that her art saves him everyday.
The engagement of his childhood friend, Todd, brings him back home to Craryville, to deal with a drug-addicted mother and an ailing grandmother. But it also brings him hope—somewhere in the bridal party is the woman who has been his calm and respite in the storm of fame.
The only question is, can she save him?
Very good week at Oh, The Books You'll Read!
Happy Reading!