This is a list of books that I read during the week of June 22 - June 29. Click on the books and you will be taken to the Goodreads page.
Reason To Breathe (Breathing #1)
Rebecca Donovan
This book has been in my TBR pile forever. I hate myself for not reading it sooner. This book was amazing. I actually finished it in one day. A wonderful, thrilling story that I could not put down. Evan Mathews is my new book boyfriend! I can't wait to read the next two books in this trilogy.
Armed and Outrageous
Madison Johns
This is a cozy mystery book. I usually don't read this genre but I liked the cover. The sleuth in this book was a hilarious, elderly senior citizen who solved the crime and saved the day. A good four star read.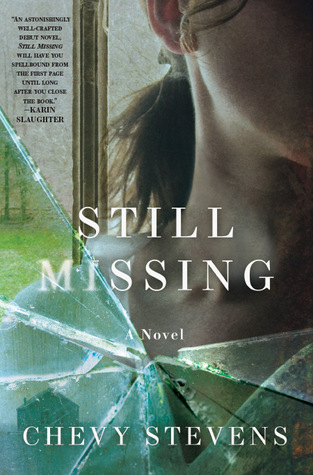 Still Missing
Chevy Stevens
A quick mystery read. It will keep you guessing til the end and make you wonder why some people make the decisions that they do.
Unbreakable
Rebecca Shea
I did not like this book at all. I read half of it before I said, enough! It was hard to follow the story line. Some things that happened were not explained clearly. I could not finish it. I know I am the minority here because a lot of Goodreads reviewers loved it. Not me! I gave it a one star DNF.
That is the books that I read this week. I look forward to many more exciting books next week. Happy Reading!